The spirit of St Joseph's College is, undoubtedly, unique. The College is a Catholic secondary day and boarding school for boys, with a rich mix of country, city and international students living and learning together.

Here we use the of power digital communication through the medium of blogging - to read, write, think, share and reflect on topics of interest, learning activities, or just plain having fun!


Teachers can easily and simply create, manage and moderate blogs for all students with a minimum of fuss.
Students can choose from dozens of beautiful themes, embed widgets, upload images and more to showcase their best ideas and work online creatively to demonstrate learning.
For assistance in any of the following, please contact Thea van Os for help with setting up a blog, introducing blogging to classes, and learning all the tips and tricks to make blogging a fun experience.
Come on - give blogging a go!
Recent Posts

Global Posts



Writing for All
Writing a blog is similar to a traditional journal or diary entry; it usually includes the date, reflections on a topic of interest, and a signature. Students can use blogs to practice writing and communication skills; investigate topics; report on research; talk about shared classroom experiences; share thoughts; explore topics in depth; record group projects; and more.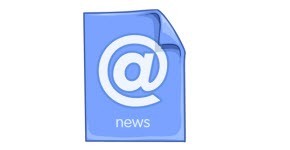 Year 7 News @ Joeys
Welcome to the Year 7 News Blog for 2009. "Share our Similarities … Celebrate our Differences" This blog helps form a link between the parents and what their sons are up to here at Joeys. With exciting possibilities, this is a wonderful way for parents to stay in touch with their son's school day. Visit Year 7 News @ Joeys for the latest updates!